Products
HICARE DEEP FREEZER
HICARE DEEP FREEZER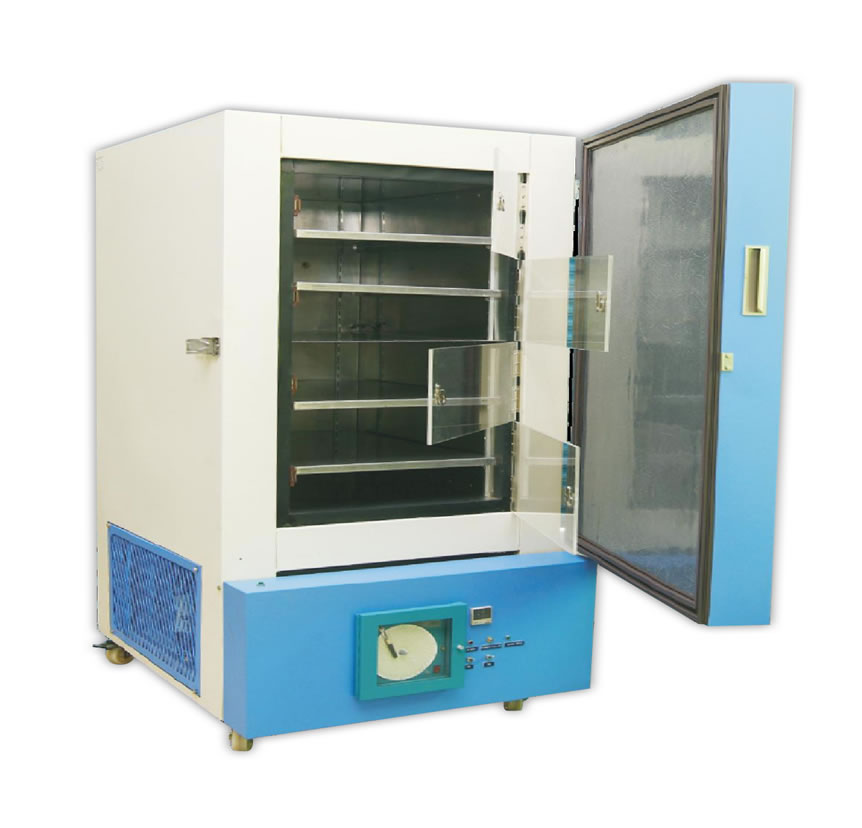 Vertical Deep Freezer Facilitate storage of plasma and blood components
Heavy duty refrigeration system - Uses hermetically sealed compressor and CFC-free, eco-friendly refrigerant.
Continuous rated motor driven, air-cooled condenser provides optimum cooling efficiency.
Poly acrylic Sub-doors for each compartment prevents energy loss when door is opened.
Hot line around the front of the cabinet prevents moisture condensation.
Built-in battery backup for temperature display, recording and alarm systems, in case of power failure
Audio visual alarm for deviation in temperature, power failure and door ajar condition
High density, foam-in-place, Poly Urethane insulation prevents the loss of energy by radiation
(100mm for -40°C)
Precise temperature control using microprocessor based temperature controller with digital LED display.
Built-in weekly circular chart recorder keeps track of the cabinet temperature
Outer cabinet is made of phosphated, cold rolled, powder coated steel and interior/ trays are made of stainlesssteel (304).
The Freezer has swivel castors, safety lock and is provided with line voltage stabilizer.